Posted : 11 years, 5 months ago on 9 August 2010 02:17 (A review of
Naruto: Ninja Destiny
)
This game has got to be the worst Naruto game ever made. I love Naruto games but damn did this suck the graphics the worst (because of the DS). I think this sucked more than Bomberman: Act Zero.

0 comments,
Reply to this entry
Posted : 11 years, 6 months ago on 13 July 2010 10:38 (A review of
X-Men Origins: Wolverine
)
Didn't play this game for long since it was just my cousin's game, he's from Minnesota so I don't see him ever. But back to the point loved the game can't say much about it since it wasn't mine i only played it for an hour. Gameplay is just the same for a DS pretty crappy but fun. Liked the way you fight people in the game. As I said not much to say so for just an hour of gameplay for me I give this game an 8.

0 comments,
Reply to this entry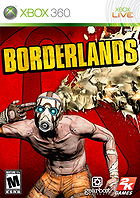 Posted : 11 years, 6 months ago on 9 July 2010 07:03 (A review of
Borderlands
)
This game went from "meh" to "interesting" the moment the developers initiated the art style change. From that point on, the more I discovered about this game, the more I was intrigued. The little things really impressed and excited me: the use of humor (Nine-toes has three boys), the damage numbers that emit from your gunshots, the multitude of weapons, the quests and side-quests, the driving, and the post-apocolyptic setting. I just finished the game about 2 weeks ago, and although I am slightly disappointed in the end boss and the end (or lack thereof) of loot, I couldn't put this game down for days. I just played and played, ignoring my poor family and trying to get just a few more quests done. The next thing I knew, it was a week later, and I'm watching the credits roll.

0 comments,
Reply to this entry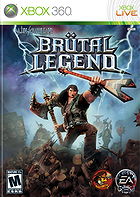 Posted : 11 years, 6 months ago on 9 July 2010 06:57 (A review of
Brütal Legend
)
Just beat the game few days ago and I had EPIC FUN with Brutal Legend's Campaign Mode. I downloaded the demo and played the intro quest over and over for about an hour and a half. Got hooked bought the game. I did not see a need for a jump function since the maps were not ment to be able to be scaled like everywhere like a Ultimate Spider-Man or a GTA game. Reminds me of Conker's Bad Fur Day in that regard. Action was good and so was the humor. I didn't mind driving from one region to a next. I appreciate not having a warp system so I can cruise in the Deuce and find out what Rock/Heavy Metal songs from the game I want to add to my personal music library.

0 comments,
Reply to this entry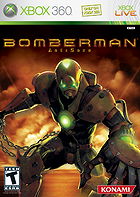 Posted : 11 years, 6 months ago on 9 July 2010 06:45 (A review of
Bomberman: Act Zero
)
This has got to be the most worst game ever made!?!?! That is all.

0 comments,
Reply to this entry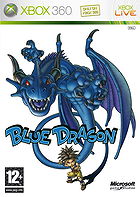 Posted : 11 years, 6 months ago on 9 July 2010 06:43 (A review of
Blue Dragon
)
This game catches a lot of undeserved flack in my opinion. If you're a big fan of turn based jRPG's with the cartoony type animation then this game is for you. The game is a little different in regards to combat in the fact that you don't fight with weapons but your shadow which is depicted by a dragon. Leveling up your character is the usual classic style of earning EXP throught the game. This game offers plenty of sidequests and is a load of fun. Considering how cheap this game now is in stores I'd say it's 100% worth a try for RPG fans out there.

0 comments,
Reply to this entry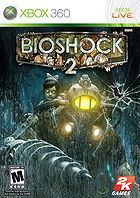 Posted : 11 years, 6 months ago on 9 July 2010 06:11 (A review of
BioShock 2
)
I'm sometimes on the fence when it comes to sticking with what works regarding sequels. After playing Bioshock a while ago, I could still remember my favorite elements. The atmospherics, the weapons and plasmids, and exploring the story of Rapture. Those things made that game unique and dynamic to me. Kind of like when I saw the Matrix for the first time, complete step-change in the type of action I was used to seeing along with a mysterious story. Then I went and saw the sequels hoping for equally ground breaking story and action sequences. I did not leave the theater feeling satisfied... To sum it up I was generally happy with the second (in some ways a re-telling of) Bioshock because the story was still mysterious to me, and the weapons were new enough to make me want to upgrade and try them all. I felt like protecting the little sisters was pretty formulaic after the first level and was only motivated to do it because I needed the adam. The collect-em-all selling point usually is motivation enough to me when the plotline is also intriguing. By the end of the game I liked the change of pace with the unique plot-twist and enjoyed serving everything and everyone their own ass. In my eyes, the alternate antagonist wasn't that much different from Andrew Ryan except for a change in philosophy. Also I found her psychobabble by the end of the game was irritating. One last gripe was that I would have liked some kind of action or challenge in the underwater scenes that involved fighting. Despite all this, Rapture was still pure eye candy in my experience the second time around. Evidently more work was put into the ending, which was a lot more flashy than the first Bioshock. You could argue a lot of things could have been changed to make this game better, but I feel like the second trip to Rapture was still unique and enjoyable enough for me to press on. In this case, I would say that the ain't broke, don't fix strategy worked and the result was a decent sequel! The multiplayer online part of the game is really good not to mention competitive. I enjoy kicking other peoples asses as a big daddy. The only playlist I enjoy is Capture the Sister all others in my opinion suck. I hate 2 things about the online. First is that you are only able to have one upgrade on your weapon, and Second it takes way to long to get into a game when your alone if your with a buddy of yours you generally get straight into a game.

0 comments,
Reply to this entry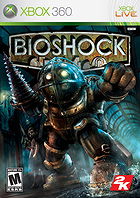 Posted : 11 years, 6 months ago on 9 July 2010 05:53 (A review of
BioShock
)
Bioshock is a great game. It actually had me quite scared for the first few hours playing. I wasn't sure what to expect, and even later on i still got shivers from those splicers that walk the ceilings. And I can't even describe the panic that struck me the first time i got charged by a big daddy. I forgot what the weapon was with the zoom ability, but i've looked at little sisters a lot from a safe distance with it. How they crawl out of the walls, and go in search of corpses, singing and talking to the big daddy that escorts them. I'm not a horror movie lover, but this creation has some beautiful David lynch kind of creepiness over it. Anyway, i had to save all the little sisters in the game, couldn't harvest them for their "Adam". And i was really touched by the end that got me. It wasn't a hard game. But for me this was all about atmosphere. Weird creepiness in another timezone, Twilight Zone. New monsters. New powers. There's some room form improvement, like on the final boss. But all in all absolutely an incredible world and a game that i'd encourage people to play.

0 comments,
Reply to this entry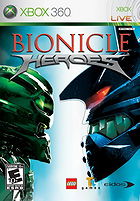 Posted : 11 years, 6 months ago on 9 July 2010 04:30 (A review of
Bionicle Heroes
)
Nothing much to say it was a fairly good game. Better graphics than the first Bionicle game. Like the building destroying environment. Didn't like that Axon was a boss considering he is one of the good guys. Also hated the end boss Vezon and Fenrakk it was way to easy.

0 comments,
Reply to this entry

Posted : 11 years, 6 months ago on 8 July 2010 07:55 (A review of
Bayonetta
)
First things first: this game is TOUGH. Not "I can't beat this level my thumbs are bleeding" tough, but "I may never fully master the insane amount of weapon/challenges/unique combos in the game, but am gonna stay up way past my bedtime trying" tough. It's a true throwback in the sense that Bayonetta will give you your money's worth. That covers several things, but for me it's the sense that even after beating it you'll gladly go back again trying to master the challenging (even frustrating) aspects of the game. The striking thing about this game is how well the combos link together, and how the slo-mo witch time feels perfectly integrated into the gameplay. The various weapons and guns are fun, but dang, that combo system is what nails this game as THE greatest action game made by SEGA. If not mastering the various bosses, achievements, and special items, you could spend all day just watching the cut scenes. Overall, it's been worth every penny I spent on it. All you need to know about Bayonetta is that if you liked 16-bit japanese action games, the kind that required precise timing, pattern memorization, and reflexes, this is up your alley.

0 comments,
Reply to this entry